Stats

Users
5,695

Total Paid
$167

Online
55
Features

Faucet
Crypto faucets are online platforms that offer a simple and convenient way for users to earn small amounts of cryptocurrency.
Faucet provide free coins or tokens to visitors in exchange for completing simple tasks, such as solving captchas or watching advertisements.

Paid To Click
Paid to visit websites is a popular method of earning money by getting paid for visiting and interacting with websites.
They are required to spend a specific amount of time on each site and engage with the content. In return for their time and attention, users receive compensation in the form of cash, gift cards, or other rewards.

Shortlink
Shortlinks refers to a method of generating income online by using shortened URLs.
When users click on these shortlinks, they are asked to solve captcha and redirected to the original website.

Offerwalls
Earning with offerwalls is a popular method of making money online by completing various offers tasks and surveys.
Offerwalls are sections within websites or mobile apps that host a range of offers, including surveys, app installations, sign-ups, and more. The tasks may involve providing feedback, trying out new products or services, or engaging with advertisers.

Challenges
Challenge is a system where users receive incentives or rewards for successfully completing specific assignments or goals. These tasks can be completing projects or reaching milestones.
This incentivized approach provides motivation and encourages individuals to actively engage in activities while enjoying the benefits of receiving tangible rewards for their efforts.

Daily Bonus
A daily bonus reward is a special incentive that is offered to users on a daily basis. By logging in or actively participating each day, individuals can earn a bonus reward, such as extra points, credits, or virtual currency.
This serves as a way to encourage consistent engagement and provide users with an additional benefit for their continued loyalty and regular use of a platform or service.
Payment Methods
Our platform facilitates seamless and secure transactions through a range of reputable payment gateways, including Faucetpay, Coinbase, and Payeer. With these trusted payment methods at your disposal, you can easily engage in financial transactions while enjoying the convenience and flexibility of various cryptocurrencies.
Our commitment to supporting multiple payment gateways ensures that you have the freedom to choose the option that best aligns with your preferences and needs. Experience hassle-free and efficient payments, backed by our reliable and diverse selection of payment methods.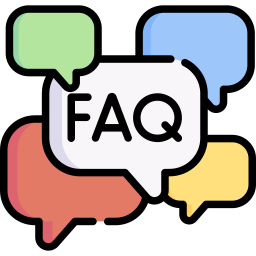 You are not allowed to create multiple accounts or have multiple accounts in the same network. All violated accounts will be banned.